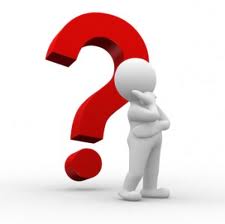 Have some questions about our services?  Check below and see if they are answered.  If you are not able to find answers to your question here, please try our Knowledge Base or you can open Help Desk ticket using our SUPPORT SYSTEM and we will be more than happy to address it.
What if I try your services and decide I'm not satisfied? (top)
We offer a 30 day money back guarantee. If you decide you are not satisfied with our services we will provide you with a prompt refund.  Cost of Domain Name Registration is not refundable for any reason.
How long does it take for an account to get activated? (top)
Please allow up to 24 hours for hosting accounts to be set up. We have most hosting accounts set up within a couple of hours, depending upon our workload. Once we setup your domain, the longest wait will be for your DNS information to resolve. Since this is out of our control, we ask that you wait 24-48 hours.
What are Subdomains? (top)
An example of a sub-domain is sub.domain.com, where sub can be anything like www, sales, support, etc
What are Addon Domains? (top)
Example: http://add-on.yourdomain.com where add-on is a sub-domain created that your second domain resolves to. The additional domains go to folders inside your hosted domains but do not have their own control panel like hosted domains like the reseller accounts provide. All add-on domains can be controlled by your CPanel screen.
What are Parked Domains? (top)
When you have more than one domain resolve to the same website. One hosted domain with multiple domains going to that same domain is an example.
How do I manage my settings such as email accounts, subdomains, and MySql databases? (top)
Every hosting account comes with a control panel that allows you to add and remove these (limited by the amount of what package you choose). Please see www.cpanel.net for full information on your control panel setup.
What sort of website statistics do I get? (top)
Raw access logs, graphical layouts, and text readouts of the visitors to your site. These cover everywhere from where they came from to what browsers they were using.
Do you host adult sites, warez sites, download sites, or programs that are cpu intensive? (top)
No. Adult and download sites bog down a server too much hampering the performance of other customers websites. To make things fair for all users on the server we also do not allow scripts such as message boards that run off text databases. We also pride ourselves in providing hosting to companies that do not support and host Adult Sites.
Can I mass mail email to people? (top)
No. Spamming is not allowed. If you have a mailing list where people ask to be on your list (opt-in lists) then mailing on larger scales is fine. If you have a long list please email us at sales@mcws.net to determine if it will be ok.
What about backing up my site contents? (top)
Backing up the contents of websites is the users responsibility. You can backup your website from within your control panel and backup your databases using PhpMyAdmin or CPanel. Micro Concepts Web Services is not and will not be responsible for the contents of peoples websites. We do backup files incase of accidental data loss however.
How often can I access my website and ftp into it? (top)
All sites are available 24 hours a day, 7 days a week. If you want to redo your site or update it at 3 in the morning, have at it!
When will I be able to view my website via it's domain name? (top)
It can take up to three days to propagate throughout the web but usually within 24-48 hours your site should be visible using it's domain name. This all depends on your ISP. If you have to access your site prior to the propagate being completed, you can do this using your "hosts" file with Windows to override your ISP Domain Name Servers.
Can I use CGI programs outside of the CGI folder? (top)
Yes. CGI is enabled to work anywhere within your website as well as PHP
When I ftp into my website where do I put my files?  (top)
Upload all of your files to the "www" folder. Please DO NOT DELETE this directory as that will cause major problems with your web site. You should not delete ANY files or directories that you did not create.
Can I check my email when I am away from my computer or traveling?  (top)
You sure can. You can access your email from within your control panel or you can access your email at http://yourdomain.com/webmail.  Log on using your full email address and your email password.
I need more assistance or have other questions. Where do I go?  (top)
Please use the information found at: http://support.mcws.net for support.  Even if you are not a client this link has a wealth of information you can look at or you can open a Support Ticket for Sales Inquiries.