We provide Selective Hosting for all our clients.  This means we reserve the right to deny services to business and individuals which we feel would have a negative impact to our valued clients.  For support please use our Support Desk.
 Selective Web Hosting Solutions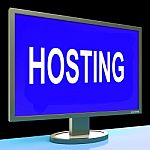 What is "Selective Hosting", this is where we look at each client and determine if their website is one we would want hosted along side our own sites. This means that we individually select which customers we want on our servers and which customers we do not want. With the big hosting companies you will have thousands (yes… Thousands) of sites on the same server which your site is hosted. You can have hackers, spammers, gamers, and even adult sites hosted along side yours. These sites can cause slowdowns, additional spam, and even the possibility of your site being hacked from within.  Selective Web Hosting helps prevent these types of issues by selectively picking the customers which we allow on our servers..
What is the Cost Selective Hosting
Even with "Selective Hosting", we can normally match the big hosting companies after their first year discounts. All these companies will offer you lower prices for the first year then increase the fees. Some of these increases are almost double the fee that you signed up for. If want to move your site every year to try to get cut rate first year offers then we are not for you. But if you want a company that provides you extras and provides that Selective Web Hosting Experience, then contact us for more information.
We have a number of different pricing structures depending on what your specific needs are, and will work with you to provide you the best pricing available for our services on our servers.
What Hosting Services are Available?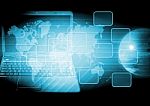 We have a number of different plans from managing your domain name(s) with email forwarding, page redirection, email only, email with page redirection, POP/IMAP/SMTP services, mailing lists, to a full web hosting experience.  We provide you a full administrative console which allows you total control over your hosting experience from site builders, blogs, carts, Word Press, galleries and more!  Let us help you determine what options are best for your needs.  All our pricing for these services is affordable and competitive.
CloudLinux for Every Account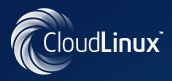 CloudLinux is included for every account which provides you a dedicated Lightweight Virtualized Environment and Virtual File Systems.  What this means to you is a more secured environment which is isolated from other accounts on our servers.  This protects you from other accounts taking down your site if they start consuming high CPU and memory.
Anti-Spam Processing for Every Account
We run a number of different processes to help aid in the reduction of spam, viruses, and other unwanted emails.  While our basic anti-spam processes filter out 90% of the spam it does not catch it all.  That is where we allow you to change your anti-spam settings.  If you require additional spam filtering you can subscribe to additional services which will help reduce your spam even further.  Every account has the ability to update their settings, add white-lists, and blacklists which are specific to their email requirements.  We provide all clients with additional spam filtering if requested.  For more information see SpamExperts.
SSL Secured Encryption Certificates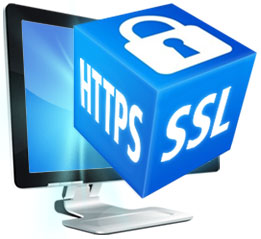 SSL is an acronym for Secure Sockets Layer, a global standard security technology adopted by Netscape in 1994. SSL is designed to establish encryption and identity assurance. It enables encrypted communication between a web server and a web browser. SSL ensures that all data passed between the web server and browser remains private and secure.
Micro Concepts of Chesterfield can provide an SSL as part of your hosting for a fraction of the cost of other providers which charge upward of $50 dollars and higher a year.
SpamExperts Spam Processing available

SpamExperts is a leading company in the e-mail security market. In order to provide the most secure services to our customers we have integrated the SpamExperts solutions on our shared and business servers. In this way the incoming and outgoing e-mail messages are filtered and the delivery of spam is prevented.  If you are interested in SpamExperts learn more HERE!
cPANEL with Every Account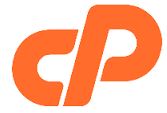 All our servers come with cPANEL which is a state of that art control panel available on our hosting accounts and servers. It lets you easily manage many aspects of your account, including the files, applications, and email hosted on your account or server. For our server customers.  cPANEL provides a customer driven web interface to all aspects of your hosting options and management of your site.
TWO-FACTOR Authentication with Every Account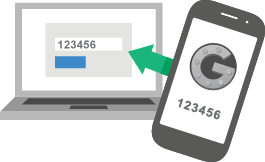 Two-factor authentication adds a second level of authentication to an account log-in. When you have to enter only your username and one password, that's considered a single-factor authentication. 2FA requires the user to have two out of three types of credentials before being able to access an account using Google Authentication which can be downloaded to your mobile device.